Upgrade Your Catalytic Converter For Less
Truly customizing a vehicle calls for paying attention to not only the exterior, but also the parts that help make things run correctly. When it's time to replace a factory catalytic converter with a high performance model, Assured Automotive has you covered.

At Assured Automotive, we've been in the automotive industry since 1991. We bring years of experience to the table and the right parts for fully customizing cars, trucks and other vehicles from the ground up. From air horn kits and stainless exhaust tip replacements to new catalytic converter models, we've got the parts you need to make your ride as unique as you are. Our professional sales staff is available to answer your questions about chrome muffler tips, train horn kits and other parts during regular business hours.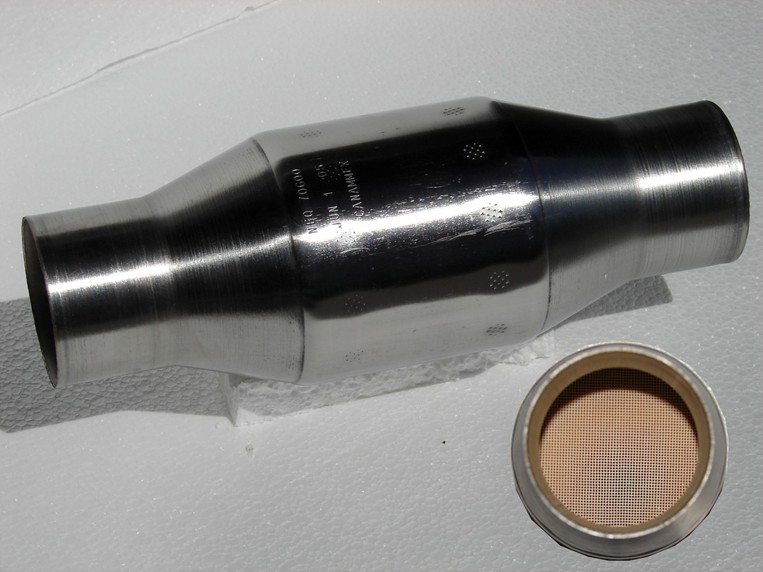 When you buy a catalytic converter from Assured Automotive you can count on the part you want being in stock. If we have it on our website, it is ready to go in our inventory. This means you don't have to wait for the parts you want to arrive at your door. In fact, we are generally able to ship orders in one business day or less.
If you're in the market for a replacement catalytic converter for your vehicle, our extensive line will provide you with the selection you want. Our line includes:
Seamless stainless converters – If a sleek looking seamless stainless catalytic converter is desired, we have the sizes you need at prices that are wholesale low. Our seamless stainless models are universal hi-flow designs that range from 1.75" ID/OD to 3" ID/OD. All our catalytic converters are OBDII and OBDII compliant.  They are also EUROIII and EPA compliant.
Metallic substrate – We also offer a large selection of universal super high-flow converters with a metallic substrate. Our wholesale prices make upgrading affordable. This design also ranges in size from 2-inch to 3-inch.
If you're ready to make your vehicle stand out from the crowd, don't overlook parts like a catalytic converter. It is the little alterations, inside and out, that can have the biggest impact during a customization job. We offer you access to the parts you need to get the job done right at prices you won't believe.

Order a catalytic converter from Assured Automotive and you'll discover what to-your-door service should be like. Not only do we have wholesale prices that save you money, but we offer fast delivery on our parts because they are always in stock. This means you cut out the wait time and add convenience to customizing a vehicle when you shop Assured.
If it's time to add a new catalytic converter to your vehicle, you're in the right place. You can order your part directly from our website or call us for more personalized service. We can be reached toll-free at (800) 259-8627 or internationally at (602) 617-5331 weekdays from 8:30 a.m. to 4:30 p.m. Pacific Time, except for holidays. To insure our customers' security, we use PayPal for security and convenience. This gives you a variety of funding options to make your shopping experience more enjoyable.
We accept all Major Credit Cards.

Our phone hours: 8:00am-5:30pm PAC Monday-Friday.
Enjoy your shopping experience at AssuredAutomotiveCompany.com
Copyright (c) 2018 Assured Automotive Company. All rights reserved.